Book: Scorch
Series: Black Inferno #4
Author: KT Fisher
Genre: Romantic Suspense
Cover Designer: Francessca's PR & Designs



Synopsis:


When your ex is an abusive man, and nobody knows he even exists, what do you do when he starts to threaten your life? That's the situation Crystal found herself in. She kept Troy a secret when she ran to her brother, but now he's found where she is and isn't prepared to let her go. He believes she belongs to him but he doesn't know the history Crystal shares with Booker, the drummer for Black Inferno and what he will do to protect her. Booker cares for Crystal and wants to finally come clear about their relationship, but can Crystal face the hard truths and be able to finally get rid of her troublesome ex, or will he finally catch her and destroy her future for good?
Either way, she has to come clean about her harsh past to be able to save herself from Troy.






Nikki's 5 star Review

Scorch is book 4 in The Black Inferno Series and its Crystals and Booker's story.

As always KT Fisher has given us a story that grips you immediately as we catch up on the lives of our favourite band.

Crystal is trying to escape her violent ex boyfriend Troy, no-one knows he exists or about the violence she endured when she decides to turn to her brother Tate. She left to go on tour with him and his band mates now their back home and Crystal is hoping Troy never finds out where she is.

Troy believes Crystal belongs to him and will do whatever it takes to get her back, what he doesn't count on is her history with the drummer of Black Inferno Booker.

Booker is in love with Crystal and has been for a long time he will do anything to protect but with Troy in the picture that's not going to be easy will Crystal's past tear them apart before they even have a chance to begin.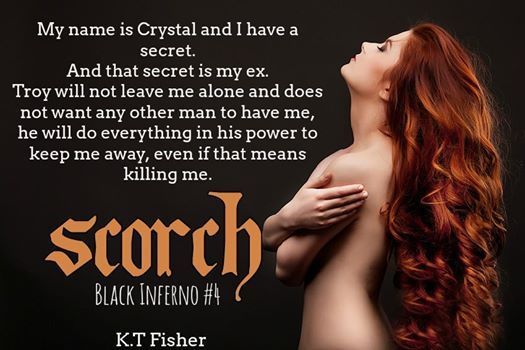 Other Books In The Series

Heat (Black Inferno #1)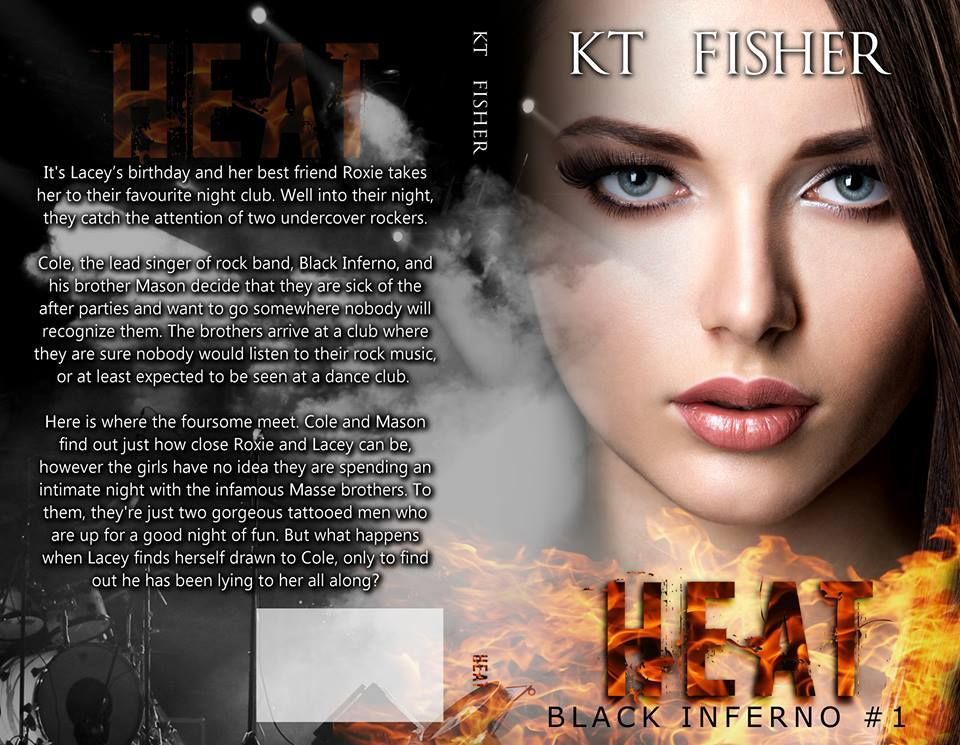 Amazon UK
Amazon USA
Amazon AUS
Ignite (Black Inferno #2)
Amazon UK
Amazon USA
Amazon AUS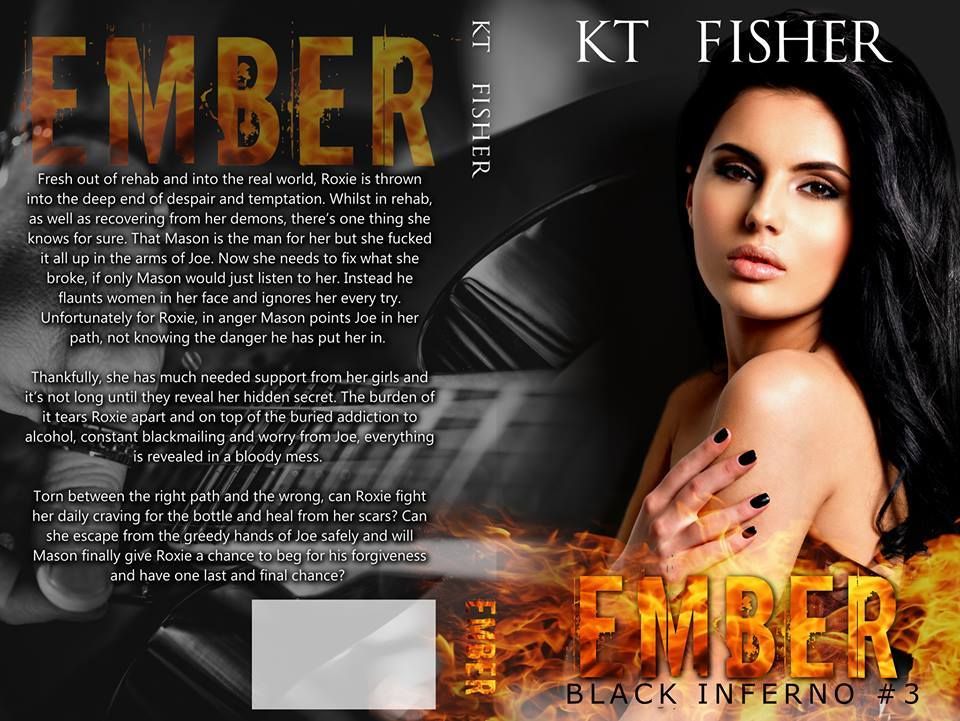 Ember (Black Inferno #3)

Amazon UK
Amazon USA

EXCERPT

"Get out," I order. "Get out. Now!"
My heart beats faster as I look around for something to use as protection.
"That's no way to talk to me," Troy speaks calmly as he takes a step forward.
"Stay there!" I scream. "Don't you dare come any closer."
Thinking quickly, I drop the glasses I'm carrying on the floor and they smash. I hurriedly grab a broken piece and hold it out in front of me, pointing it toward Troy.
"There's no need for that." Troy looks to the weapon in my hand. "Put it down, I'm not going to hurt you."
"My friend will be here soon, so you should go unless you want to be arrested," I threaten.
Troy then laughs and I frown. "You mean, Paige?" He laughs again.
A chill spreads throughout my body, I don't like the sound of that. "What have you done?"
"The stupid girl loves male attention doesn't she?" he adds.
"What have you done, Troy?" I shout.
"I gave her the attention she wanted, told her to keep quiet because nobody would like her getting close to a guy like me. I didn't want you to see me because then you'd ruin my plans. She bought it all, the dumb bitch." He laughs some more. "She was with me today and I gotta say, she comes a close second to you Crystal. So if this doesn't work out, I might have to take Paige instead."
"Leave her alone," I order, beginning to shake. "Leave us both alone."
"That isn't going to happen," he threatens. "Tell me, did I make you believe Paige was actually coming?"
I begin to feel sick. He said he was with Paige. Did he send that text message?
"She is coming," I insist, still holding out the broken piece of glass toward him.
"No Crystal, she isn't. In fact, she won't be going anywhere." He laughs.


About The Author

K.T Fisher is a British romance author. She was born and raised in Nottingham, surrounded by her family. Now, she has two daughters of her own and decided that she needed to live her dream to inspire her children.

K.T Fisher mostly writes about hot, delicious men. Her books are packed with hot suspense and thrilling dangers, add her signature erotic scenes and you have a steaming romance that you have to read.

Ever since K.T Fisher released her first book, Rockstar Daddy she hasn't been able to stop and has since released many books that are loved by many.

You Can Stalk KT Fisher here:

Add To Goodreads
Facebook Page
Facebook Profile
Twitter